Portfolio of Work
Website Content
The National Neurofeedback Network
is an innovative listing site for neurofeedback providers that enables patients to find therapists close to their homes. It also offers objective, easy to understand information on neurofeedback and the kinds of conditions it treats. We researched and wrote all of the copy content and created the blogs on the site. When new clients are signed up as members, we interview them and feature profiles of their practices on the blog as a customer service.
Shadow Catcher Music
is the company of award-winning lyricist Richard Hamersma. Richard wanted a site that would let people hear his songs as well as learn about his professional history and awards. In addition, he wanted to include information about a novel he's written. We project-managed the creation of this site including commissioning the photographs and writing all of the song blurbs as well as the copy content.
Logic Exhibit Systems
is a Canadian exhibit-case manufacturer specializing in display systems for museums, municipal exhibits and retail displays. The founders were from the museum world and contacted Crux Creative, an innovative marketing agency in Wisconsin, about creating a campaign to introduce their products to American audiences. Crux asked Wendy to work with them in developing a brand, copy content for the company's site, a print brochure, an introductory blog and a social media campaign. The client was delighted with the results.
Blogs
Many people want to include a blog on their site but are too busy to write one. We fill this need by ghostwriting blogs for them. Here are examples written for a family lawyer and for a psychologist. Both of these clients found that the blogs significantly increased their SEO within days of posting.
Bonnie Alexander Law Offices
Bonnie Alexander wanted her blogs to deal with specific issues that impacted her clients. These included grandparents' rights, pet custody and the dangers clients faced by sharing personal information on social media. We researched all of the topics and then wrote the copy in the client's "voice." The blogs not only resulted in a significant increase in site traffic, they made new clients feel like they "knew" Bonnie and were better informed about their legal situations.
Chicago Mind Solutions
We ghostwrote these blogs for CMS' owner, psychologist Ari Goldstein. Since they were written on scientific topics, they demanded several days of research from various sources. Although they were written in less formal language than white papers, they still met the standards of professionals in the field as well as patients.
Email Marketing
Email marketing campaign for MB Financial Bank
This email was sent to MB account holders who were still getting paper statements to convince them to switch to paperless accounts. Arbor Day seemed an ideal occasion for this communication since making this switch would save thousands of trees. The client was very pleased with the copy and continued the campaign for several years.
Social Media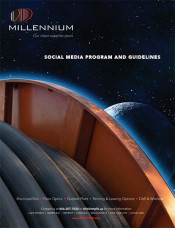 Millennium Telecommunications Social Media Guide
We wrote this guide book for Millennium, an industrial cable supplier, as part of their new branding campaign. The owner wanted his assistant to handle the company's social media on her own using this instruction manual. It was written as a step-by-step guide on what to do and how to do it, including sample posts.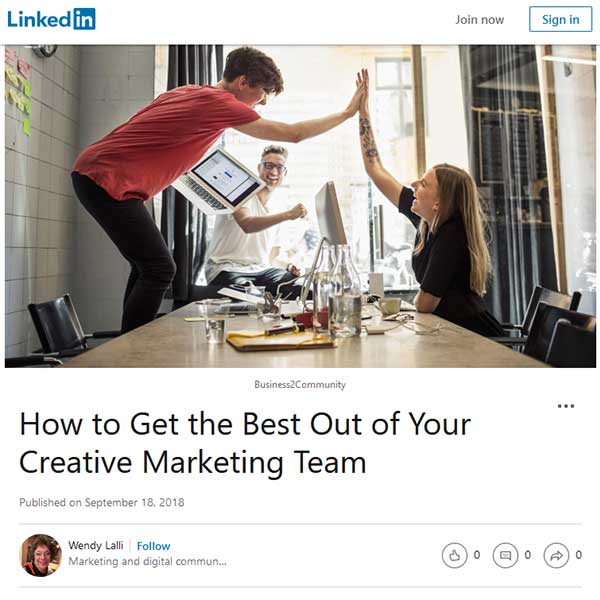 view article
LinkedIn Post
"
How to Get the Best Out of Your Creative Marketing Team
" was written as a post for LinkedIn to draw attention to Wendy's management experience. Articles are an excellent way to build a reputation for expertise in your field. We can write LinkedIn posts for your company's leadership or corporate pages to boost interest in your profile and services. You can also use them as posts on your Website.
Video
We wrote, produced and hosted the live stream podcast "How to Succeed During a Pandemic."
This show was aired at noon every Monday on 216thenet.com for a year during the worst of the Pandemic. It was created to help our entrepreneurial clients and networking contacts expand their reach to the station's countless listeners. Because we did the show as a recorded Zoom, we were also able to post it as a video that still airs 24/7 on Facebook and YouTube. Here's a link to one of our shows:
https://www.facebook.com/succeedinapandemic/videos/445500833405727
Print Ads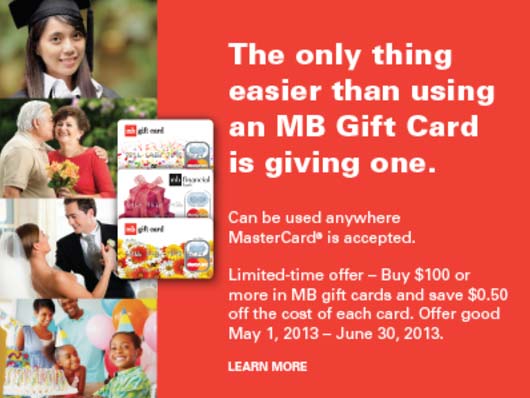 Ad for MB
Financial Bank gift cards
Gift card ads usually feature the benefits of the cards to the recipients. But since the person
giving
the card is the purchaser, we created an ad that told the benefit story from their perspective. Because ultimately, the perfect gift to receive is also the most convenient gift to give. These posters were in all of the bank's ATMs and windows for over two years until the bank merged with another financial institution.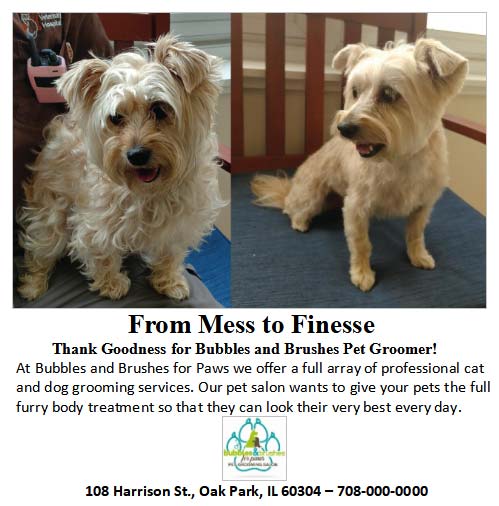 Direct Response
Credit card check package for SunTrust Bank
The client wanted to send out a direct mail package before April 15 with credit account checks enclosed that could be used to: (1) pay taxes and/or (2) spend on a vacation or other emotionally satisfying activities. The theme of the package was developed because we knew that by the time the package was actually received, many people would already have paid their taxes. However, the envelope was so attractive and the copy so appealing, the response rate far exceeded all expectations. The package continued to score higher response rates than other concepts that were tried over a five-year period.
Direct mail campaign for Delmarva Gas
The client wanted to reach out to a target market of households using oil heat, especially those with heaters that were 25 years old or older. The campaign's objective was to convince homeowners to switch to gas. Each mailer addressed a different disadvantage of oil heat. For instance, this one argued that oil heaters take more care than gas heaters. Other mailers addressed the additional expense of oil and the fact that it's dirtier than gas. The campaign got a lot of interest, and Delmarva noticed a significant increase in conversions to gas heat following the mailings. The campaign also won several gold awards.
Bill insert for MBNA credit cards
The objective of this piece was to increase the perceived value of MBNA credit cards by reminding customers about their safety features. We described these benefits in the form of a charming, attention-grabbing faux romance comic strip. Although this insert was "out of the box," the client loved the concept and so did everyone else who saw it! It was used not only for MBNA's cards, but also those issued by affinity banks that MBNA serviced.
Books, Articles and Coaching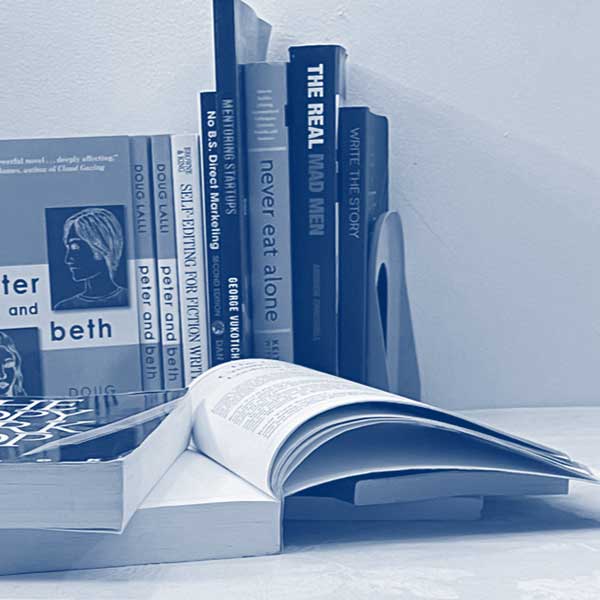 An experienced editor and proofreader, Doug is also a writing coach who has published a novel and several short stories. So we're able to offer coaching in fiction and business writing as part of our services. Wendy, on the other hand, has written for and helped edit several non-fiction books plus numerous magazine articles. If you want to contribute an article to a professional journal or website or are working on a novel, a business text or an ebook, we can help you develop the copy and edit it. Or we can ghostwrite it for you if you'd prefer.