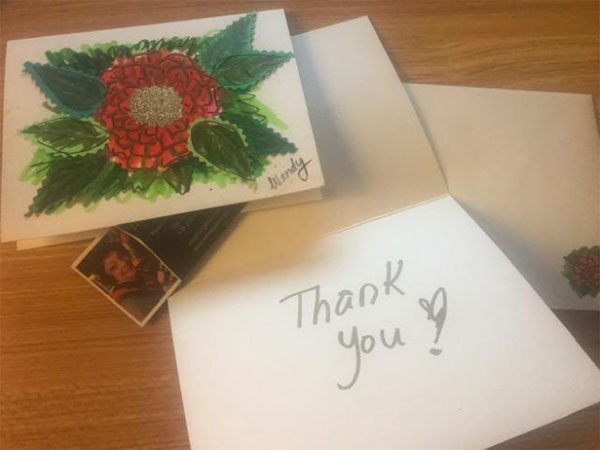 How you deal with employees, vendors and your competition, as well as your customers, is as much a part of your brand as the products and services you offer. Building long term, productive relationships with all of the above can make an enormous difference to the health of your brand and the wealth of your bank account. Here are five insights about networking relationships and brand building I've learned over the years:
1) Professional relationships are built on three things: Trust, respect and humility.
In Louise Penny's wonderful
Three Pines
series, the lead character, Inspector Gamache, trains his recruits by demanding that they learn and use four phrases when dealing with an investigation. These phrases are key to communicating the attributes mentioned above to their colleagues, superior officers, crime victims and the general public:
I'm sorry
I need help
I don't know
I was wrong
"I'm sorry" is an incredibly powerful statement. It lets you begin again after an unfixable mistake. "I need help" is an admission of your own humanity, humility and ability to grow. It also acknowledges the power and generosity of other people. The same is true for "I don't know." And "I was wrong" brands you as someone who is smart enough, strong enough and secure enough to own your own mistakes.
2) There are two other phrases that are said too infrequently – "Thank you" and "You're Welcome."
Formal thank yous are rare these days. Acknowledging them is even rarer. Thank you is a way to participate in, reward and encourage good behavior.
My friend Susan Bloch was a master at the thank you note. They were always written on beautiful ivory heavy stock paper decorated with her initials in gold. They recounted every item you gave her, every dish you contributed to dinner, how you helped her with the dishes, etc., with a description of how these gifts and acts made her life – and the world – better. When you finished reading her note, you put it away to keep like the treasure it was. I still have several of mine – thirty years after they were written. And so do at least two mutual friends.
Susan wrote notes to EVERYONE. She probably wrote them to the doorman at her building, her hairdresser and anyone else who did her a kindness. Or just performed their usual work. The result was they probably would have given her their kidney or anything else she needed. After her untimely death, the producers, theater critics and other journalists supported naming a Broadway theater after her – the only public relations person in New York City to achieve that honor.
Barbara Walters claimed that writing handwritten invitations to famous people got her interviews with more famous people than any other journalist. And the thank you notes she sent afterwards got them to agree to repeat the performance.
Thank yous should also be sent after interviews and presentations. Tell people why their actions made a difference to you.
If someone connects you to a networking contact via email, acknowledge the introduction by replying to both of them. In your email, thank the connector and greet the new contact. Send a separate email to the contact to set up a phone call or face to face meeting. And follow-up with your networking colleague in a private email that expresses your appreciation with a promise to return the favor as soon as you can.
"You're welcome" turns "Thank you" into an exchange instead of a phrase. It rewards the "thank you" you've received and enhances it. Not saying "you're welcome" is like eating a sundae without the cherry on top. It's nice but it's missing something.
3) Networking isn't a transactional sales meeting. It's a way of life.
Networking is always about building long term relationships that eventually lead to business. Sometimes it takes months, perhaps even years, for that to happen. That's because trust and respect have to be earned over the long haul.
A sale, on the other hand, can be a quick, one-time-only transaction. But trying to make a sale at a networking event is not only bad form, it's bad business. Here's why.
If you don't get the sale or the buyer decides he doesn't like the product – you're toast. You've lost access to a possible long-term customer and everyone that person knows.
If the customer LIKES the product, they still may feel that they were pressured or manipulated into the purchase and be reluctant to repeat the experience. They may feel that you are more interested in making a sale than making a friend.
This is not to say you can't sell to your networking contacts after the event. You can set up a follow up meeting to get to know them better. You can find out what they need, what they like, and, if it seems appropriate, what they want to spend. This information can help you construct a proposal to answer these needs and, by so doing, you become a problem solver rather than just a vendor. Big difference!
4) Treat your contacts as friends.
People want to work with their friends. (That's the "magic" factor in networking referrals.) So the faster you can turn professional connections into personal friendships the better. You can speed this process along in several ways including:
Meet for coffee or a meal (when possible) to get to know each other. Exchange information about your families as well as your work histories, hobbies as well as what you do at work, etc.
Send cards and/or greetings on birthdays, anniversaries, achievements at work, etc. LinkedIn, Facebook and electronic cards make this easy to do. This enables you to build your relationship on many different levels.
Invite network contacts to events that you think they'll enjoy – golfing outings, book readings, museum exhibits, lectures, etc. These can be related to business – or not. Remember, you're building FRIENDSHIPS here.
Suggest they join an athletic team you're on from work – or a community service association like the Rotary. Weekends are made for networking, too!
5) Everyone has something to teach us – if we're willing to learn.
The world that millennials live and work in is, in many ways, very different from the ones Baby Boomers or Generation Xers know and are comfortable with. In some ways it's a world full of conveniences and seemingly unlimited access to information. But it's also a world where too MUCH information can cause confusion and stress. The fact that different generations and cultures see the world in ways that may differ from your own should be viewed as an advantage. Listen to other points of view. Not to discover how to convert them to your own way of thinking but to expand your view of the world and how it operates.
At
Words & Beyond,
trust, respect and humility aren't just words. They're the foundation of our business model. Because we believe ultimately, they are the surest route to success – for our clients and ourselves. Hope you feel the same.