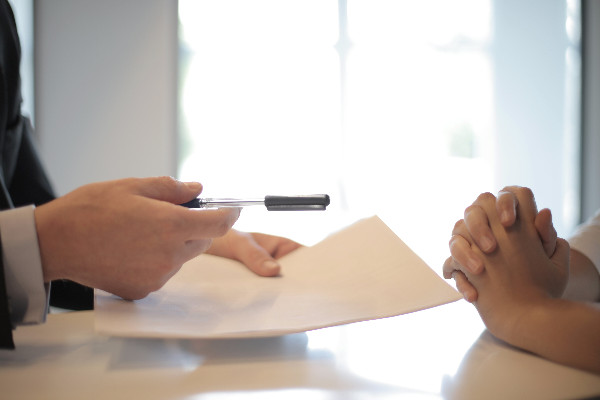 The first thing to remember when undergoing any job search is – a resume will NOT get you a job. Job offers are the result of an interview – whether it takes in person, during a zoom or a phone call. But before an interview can be scheduled, the interviewer will probably have to sort through the resumes of dozens, perhaps even hundreds of applicants.
Your first task as one of those applicants is to make sure your resume ends up in the "possible candidates" pile or, if you're very fortunate, the "call for an interview" pile. Here are some tips that will help your resume make it into the first, and perhaps even the second, pile.
Tip 1 – Determine That You Can Do the Job
All of us have certain talents that help us succeed in life. Ideally, these talents are those that are needed and appreciated in the career of your choice. But all too often people may try to pursue a position that demands skills and attributes they simply don't possess. Some of these requirements, such as particular software programs or how to use a certain brand of hardware equipment can be learned on the job or before you start. But others – such as a comfort level with a fast-paced environment, highly-developed organizational skills or a talent for expressing yourself verbally and on paper – may depend on innate talents. If the job you're applying for demands these skills and you come up short – your chances for success may be severely limited. So, before you start your search for the job – access your strengths – and weaknesses. If your weaknesses include learnable skills, consider how and when you're going to learn them and then do it.
Tip 2 – Decipher What the Job Qualifications Are
Many job hunters write a resume about their experience. Unfortunately, this is rarely the best way to present your qualifications. Instead of describing your employment history, you should define that history in terms of the position you're going after. To do that effectively, you need to figure out what the employer is really looking for.
The job description contains this information in terms of what's "required" and what's "preferred." Make a list of these demands so you can address them one after another, giving examples that demonstrate your experience in detail. Assume that the employer has listed their biggest concerns first and deal with them accordingly.
Tip 3 – Develop a Hybrid Format that Still Includes a Chronological Career History
Resumes fill a specific function. They should enable the reader to learn as much as necessary about your career in as short a time as possible. That requires simplicity and readability. So, stick to sentences that are no longer than two lines long and use easy to read type faces and point sizes.
You may want to emphasis certain skill sets used earlier in your history and that have a direct connection to the job you're applying for. That's fine. Describe this experience, who you worked for and your position at the time under the Title "Relevant Experience." Then follow this section with a chronological history of your last 10 years employment, starting with your most recent position. This format allows you to cite relevant expertise whenever you exhibited it in your career and yet still cover your most recent employment.
Tip 4 – Use the Employer's Language and Keywords
Regard the employer's name of the position and required skills as keywords and use them in your resume just as they are used in the job description. It may be that the job you're applying for was called something different at your former company. As long as the duties were the same, refer to yourself as the title in the job description. Do the same with phrases such as "detail-oriented," "multi-tasking, " "superior communication skills," and so on. Most resumes submitted online are screened by applicant tracking software which culls resumes that best match the job description. Having a certain percentage of similar terms will help ensure your resume gets past the initial screening.
Tip 5 – Define Your Own Professional Brand
Write an intro summary that describes your special talents and transferable skills such as leadership, team building, innovative approach to the work, years of experience, awards won and personal attributes such as fast learner, curious, empathic and has a sense of humor.
Tip 6 - Detail Why You're a Good Fit for This Particular Job
Demonstrate your experience and expertise by describing former assignments that are a good match to the kind of accounts and projects you'd be working on in the new position. Include details like the length of time involved, the budget, the specific tasks you were responsible for and the results in terms of money earned and awards won.
Tip 7 – List Your Education and Credentials
Tell the school, the location and the degree or certificate earned. Do NOT list graduation dates if they were over 10 years ago.
Tip 8 – List Associations and Your Position with Them
These maybe professional organizations or connected to your personal life such as a Condo Association, a board of a church or charity, alumni association, position on the local school board. Etc. The idea is to highlight your commitment to community service, leadership skills and ability to work well with others.
Tip 9 – Do NOT Mention References
References should only be offered after a job offer is clearly in the works. They should function as confirmation that the hiring manager has made a good decision. To offer them on the resume is unnecessary and dates you. Also – do NOT discuss money until the hiring agent does so. The only mention of money on your resume should be how much your work made for the employer!
Good luck in your search and interview!